SubAir Sport Operation
SubAir Sport system connects to the main drainage collector and moves air through the drainage network utilizing the perforated holes in the pipe to access the soil profile. The main drain collector is intercepted by a SubAir air line. The air line then connects to the SubAir air-water separator. An air-water separator is designed and installed between the field and the SubAir to remove any water from the system.
By activating the vacuum mode this allows the turf manager to remove standing water in a short amount of time, remove non-capillary water from the soil profile, and introduce fresh air into the root zone. The vacuum mode is used to remove standing water during games or other events. As a daily practice, the vacuum mode fosters a healthier growing medium for the plant's roots, helping to establish stronger roots and stronger turf.
Activating the pressure mode enables the turf manager to inject fresh air into the soil profile during stressful events or extreme temperatures, hot or cold. Turf managers who use the SubAir Sport system utilize the pressure mode to constantly inject fresh air into the profile during concerts or other events requiring temporary covering of the turf surface. Other SubAir Sport System owners use the pressure mode to expedite the activity of specified radiant heating systems (Hydronics). The pressure mode is especially beneficial to those turf managers who have heating via forced heated air (furnace).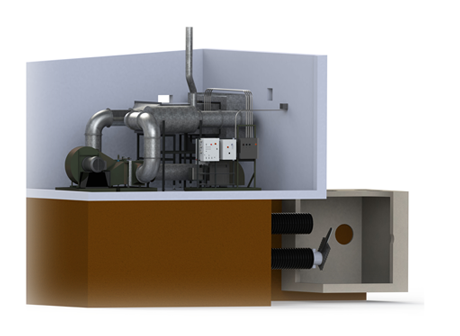 "SubAir has proven time and time again for us at Citizens Bank Park to be an extremely useful tool in the management of our Kentucky Bluegrass playing surface. Not only am I able to increase the rate at which the field dries after rain events and reduce heating under the flooring during concerts, I'm also able to better maintain the root structure during the summer stress period we all face in the mid-Atlantic region. This summer, I was extremely pleased with the performance of the SubAir system. By mid August, the field still had 4 inches of roots consistently throughout despite typical high day and night temperatures throughout the summer. Compared to past years, that is two to three times greater root depth. That can only help in providing our ballplayers with the best surface possible all season long. SubAir… a great tool for any professional turf manager!"
Mike Boekholder,
Head Groundskeeper,
The Phillies at Citizens Bank Park