Recognized around the world as the innovator and leader in surface and subsurface aeration and moisture removal systems, SubAir Systems supports and maintains optimum growing conditions to produce deep rooted, resilient, healthy green grass. The system is primarily used used primarily profile.
The aeration, moisture control and temperature moderation capabilities of the SubAir System are able to:
produce a more consistent and smooth playing surface
extend the growing season by moderating seasonal temperature extremes in the root zone
drain excessive moisture 36x faster than natural gravity drainage, literally no puddling
increase turf recovery 50% faster from high volume of play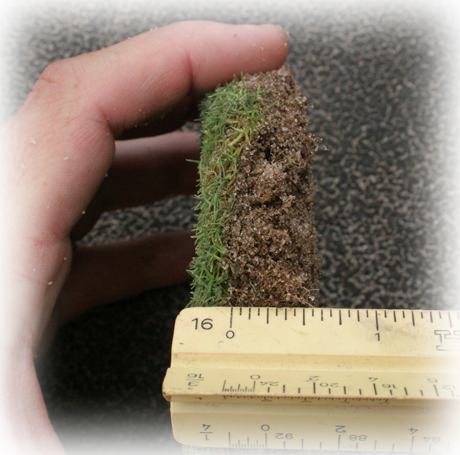 Northwood Club (Dallas, TX) root sample prior to the installation of SubAir and TurfBreeze™ fans.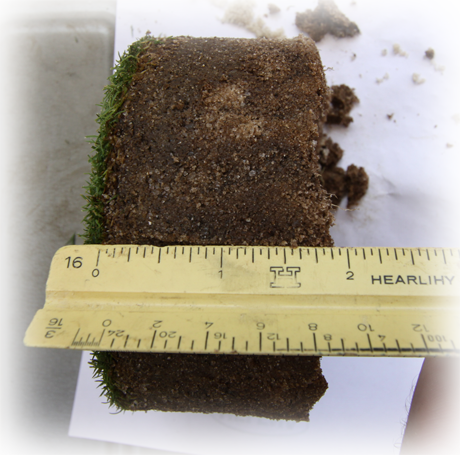 Northwood Club (Dallas, TX) root sample three (3) years after installation of SubAir and TurfBreeze™ fans.
Resolve the turf issues at your most challenging green by supporting the subsoil environment with balanced aeration, moisture and temperature conditions.  A single SubAir unit installs in one day with no impact on the playing surface.  The system integrates with USGA drainage networks already installed under most greens.  All installation work is away the green's playing surface and does not interfere with golfers on the course.
SubAir agronomists and project managers can assist long range planning for progressive installation of units.    Progressive installation can achieve full course installation and address specific areas of fairways, walkways or practice areas stressed by heavy traffic or poor drainage.