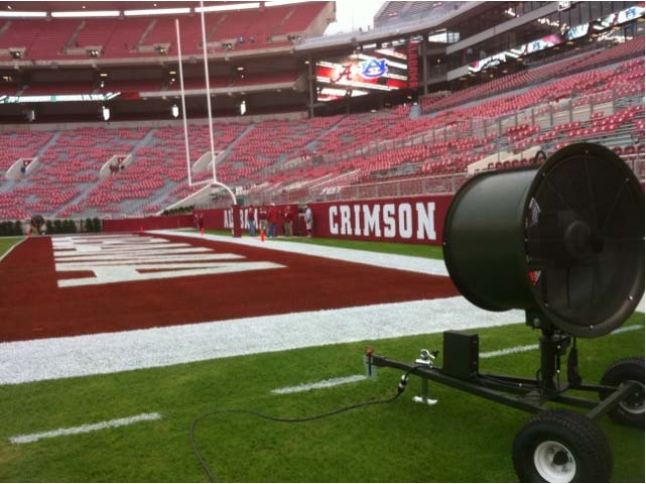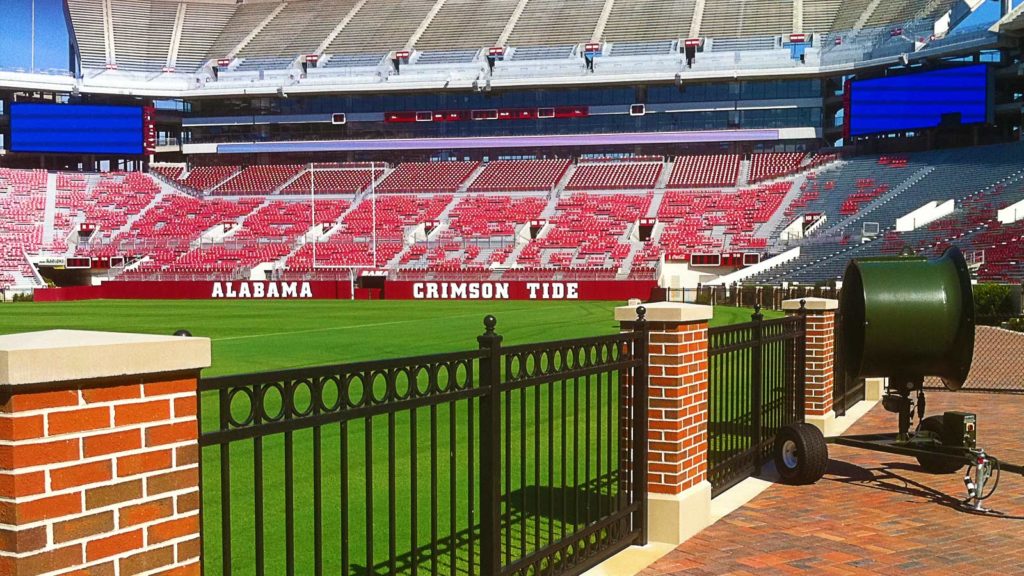 TurfBreeze Sport fans allow multiple options to improve turf and field conditions.  Surface aeration by a turf fan reduces heat stress on natural turf.  Fan use increases grass transpiration, cooling the plant internally and keeping it healthier overall.  Many stadium designs limit air circulation and shade turf.  Turf health improves with fan aeration on shaded turf areas in a stadium.
Fan placement and oscillation patterns create air movement to reduce humidity and temperature at field levels on natural and synthetic turf.
Fan use can lower the surface temperature of grass up to 10 degrees, which lowers the soil temperature approximately 4 – 6 degrees.
Portable fans allow multiple fields to be easily maintained.
"Our TurfBreeze Sport fans solve the challenge if improving air movement over the turf and circulation inside the stadium.  We can treat areas of the turf and then easily move the fans off the field for practice or events.  We are able to reach every corner of the field, improve grass health and reduce disease pressure on the turf with improved circulation and eliminating dew.  We easily re-position the fans and circulate air in a fixed pattern to move air around and up out of the stadium to reduce the humidity at field level.  The fans even help dry the End Zone paint."    Darren Seybold, Director of Sport Surfaces University of Tennessee