Need to cool down those greens?  We can help!

Developed to provide airflow on the surface of golf course greens, TurfBreeze is the most respected name in surface aeration.
The TurfBreeze division of SubAir specializes in providing surface aeration to golf greens and sports fields.
Promoting a healthier turf environment through improved air circulation and the alleviation of heat stress are two primary reasons most golf course superintendents use fans on their greens. Solar heat can have a devastating effect on turfgrass. When a green's subsoil temperature reaches high levels, turfgrass roots begin to shrink, diminishing the quality of the putting surface. Fan use can lower the surface temperature of a green up to 10° Fahrenheit, which in turn, lowers the soil temperature approximately 4° to 6° F.
Want to learn more?
Fill out your contact info below and one of our team members will be in touch!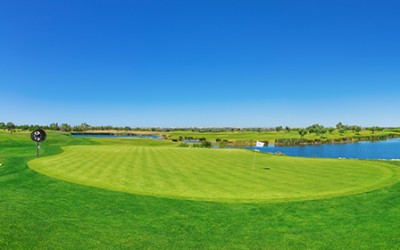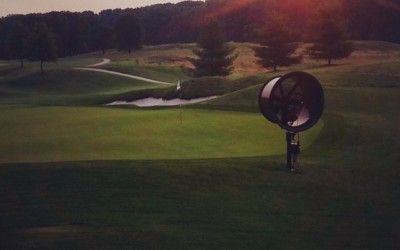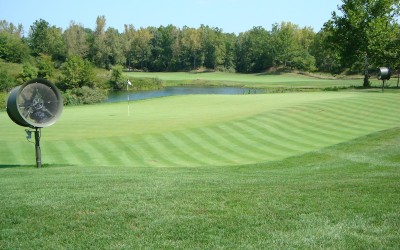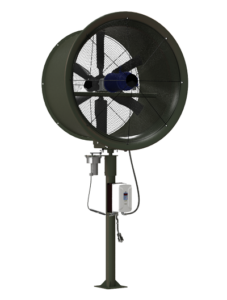 Features
CFM –47.000
Throw – 150+ @ 4-5 mph.
Optional pulley upgrade increases throw to 220 Ft.
Quiet Operation at 60 DBA 5 HP
UL Rated
1 Year Drive Train Warranty1 Years Fan Parts Warranty
Heat got your greens stressed out? TurfBreeze has the only 50" Direct Drive turf fan on the market today. Control excess surface moisture from rain, dew and frost with quiet and efficient operation. Improve the quality of shaded greens with surface aeration from TurfBreeze fans.
Available in 36" and 30" fan sizes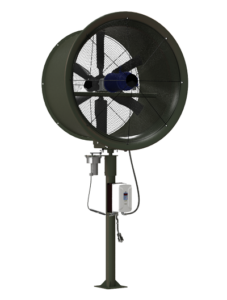 Features
CFM –47.000 Throw – 150+ @ 4-5 mph. Quiet Operation at 60 DBA 5 HP 3 Year Drive Train Warranty 1 Years Fan Parts Warranty
Versatile surface aeration with portable TurfBreeze fans. Easily provide cooling to greens under stress. Trailer mounted operations allow for placement around the golf course with limited power access.  Reposition to maintain multiple greens, for special events/tournaments, and to store in the off-season.
Available in 50" Gas or 50", 36" and 30" Electric Fans.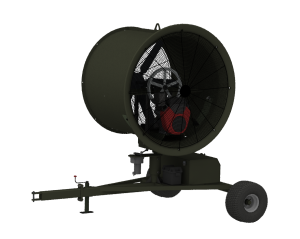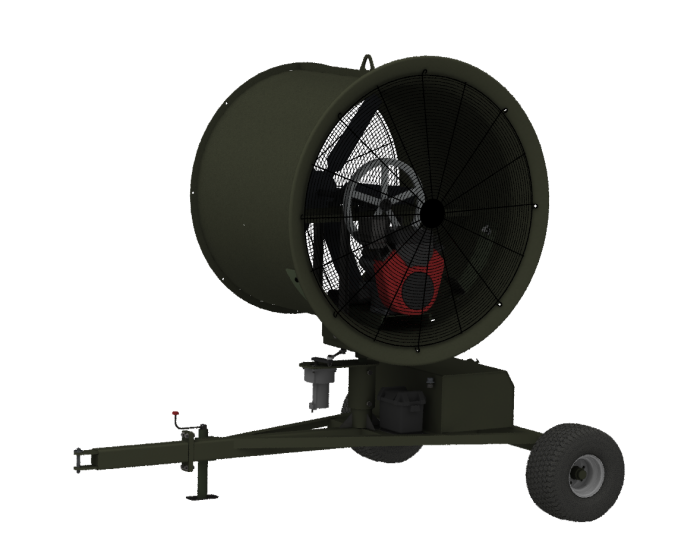 Features
CFM – 44, 100
Gas Powered
Throw – 150+ @ 4 – 5 mph
16 HP Vanguard Gas Engine
25 Gallon Fuel Tank
1 Year Warranty